Medshore Ambulance vehicles, staff to assist in Hurricane Irma evacuation
September 11, 2017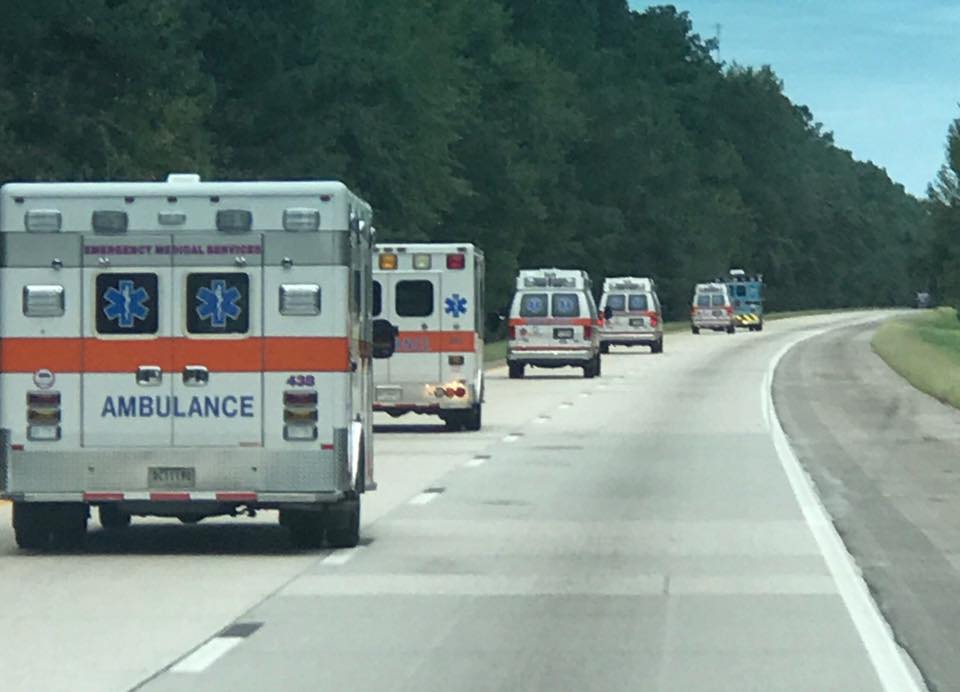 On Sunday, 20 ambulances and more than 40 EMS personnel from across Medshore Ambulance Service traveled to Florida to assist in the evacuation and relief efforts from Hurricane Irma.
"We are proud to use our expertise in emergency evacuation and recovery efforts to assist our neighbors in Florida," said Medshore Ambulance CEO Greg Shore. "This is the second deployment in less than a week for our crews, but our disaster response team and our teams who remain home have been incredibly supportive of the response."
The ambulances and crews will be stationed in Tallahassee awaiting deployment to areas impacted by Hurricane Irma in the recovery effort.
All emergency personnel are trained and experienced in emergency evacuations and have completed coursework on operating within the incident command system. The services anticipate to support the emergency event with vehicles and personnel for several weeks following Hurricane Irma making landfall.
Medshore Ambulance's strike team is one of the most knowledgeable in the county with direct experience in evacuating thousands of patients and treating community members in Hurricanes Andrew, Floyd, Ivan, Katrina, Rita, Gustav, Ike, and Irene. Medshore's strike team was one of only four teams selected to provide coverage at the 2009 Presidential Inauguration.
About Medshore Ambulance Service
Founded in 1976, Medshore Ambulance Service is the largest privately owned ambulance service in South Carolina and has provided medical transport services to the Palmetto State for more than 40 years. Medshore serves more than 100,000 patients in South Carolina each year with 100 emergency vehicles and 520 employees.
Headquartered in Anderson, South Carolina, Medshore provides medical transport in 17 counties in South Carolina and is the emergency 9-1-1 provide to Anderson, Barnwell and Chesterfield counties. Medshore is the only ambulance service provider in South Carolina to achieve accreditation by the Commission on Accreditation of Ambulance Services (CAAS), the industry's gold standard of operational excellence. Medshore is a member of the Priority Ambulance national family of companies.