FAMILY RUN. PATIENT FOCUSED.
With more than 500 employees and 100 ambulances and emergency support vehicles, Medshore Ambulance is the largest private ambulance service in the state of South Carolina, serving more than 100,000 patients each year. The company was founded more than 40 years ago by Greg Shore with a promise to provide the highest-quality services to the communities we serve. Medshore Ambulance is a comprehensive service provider, offering a full complement of nonemergency and 911-emergency medical transportation solutions, as well as special event and other community support services. Our goal is to tailor our solutions to meet the needs of every patient and health-care facility we serve.
1976
Medshore Ambulance was founded with a core mission to provide highest quality patient care that is cost effective to the communities we serve.
2001
Medshore becomes the first provider in South Carolina to achieve accreditation by the Commission on Accreditation of Ambulance Services.
2017
Medshore Ambulance joins the Priority Ambulance family of companies.
2018
Medshore receives three American Heart Association's Mission Lifeline Awards for superior pre-hospital care for heart-attack patients.
2020
Medshore's Barnwell-Bamberg County EMS system wins South Carolina Large System of the Year honors
2021
Medshore begins serving all of Anderson County with 9-1-1 BLS response in a partnership with county paramedics. 
2021
Medshore Ambulance begins serving Prisma Health's Midlands health system.
TODAY
Medshore Ambulance has more than 500 EMTs, paramedics, dispatchers & support staff serving more than 100,000 patients each year with 100 ambulances and emergency vehicles.
Medshore Ambulance provides all levels of medical transport services in the state of South Carolina and has been the emergency 911 provider in Anderson County for more than 30 years. The company also serves Barnwell, Bamberg, Sumter, Lexington and Richland counties.
South Carolina
Corporate Values
Trust built with communities, medical facility partners, patients and employees is at the heart of our company. We build that trust by infusing into every aspect our core values of S.A.F.E – Safe. Accountable. Friendly. Efficient. When we deliver on our core values, our customers experience the key attributes of service and quality care that present as our employees being professional, courteous and on-time. The consistent delivery of this service over time builds the trust of our community members and customers that is essential to our success as a member of the Priority Ambulance family of companies.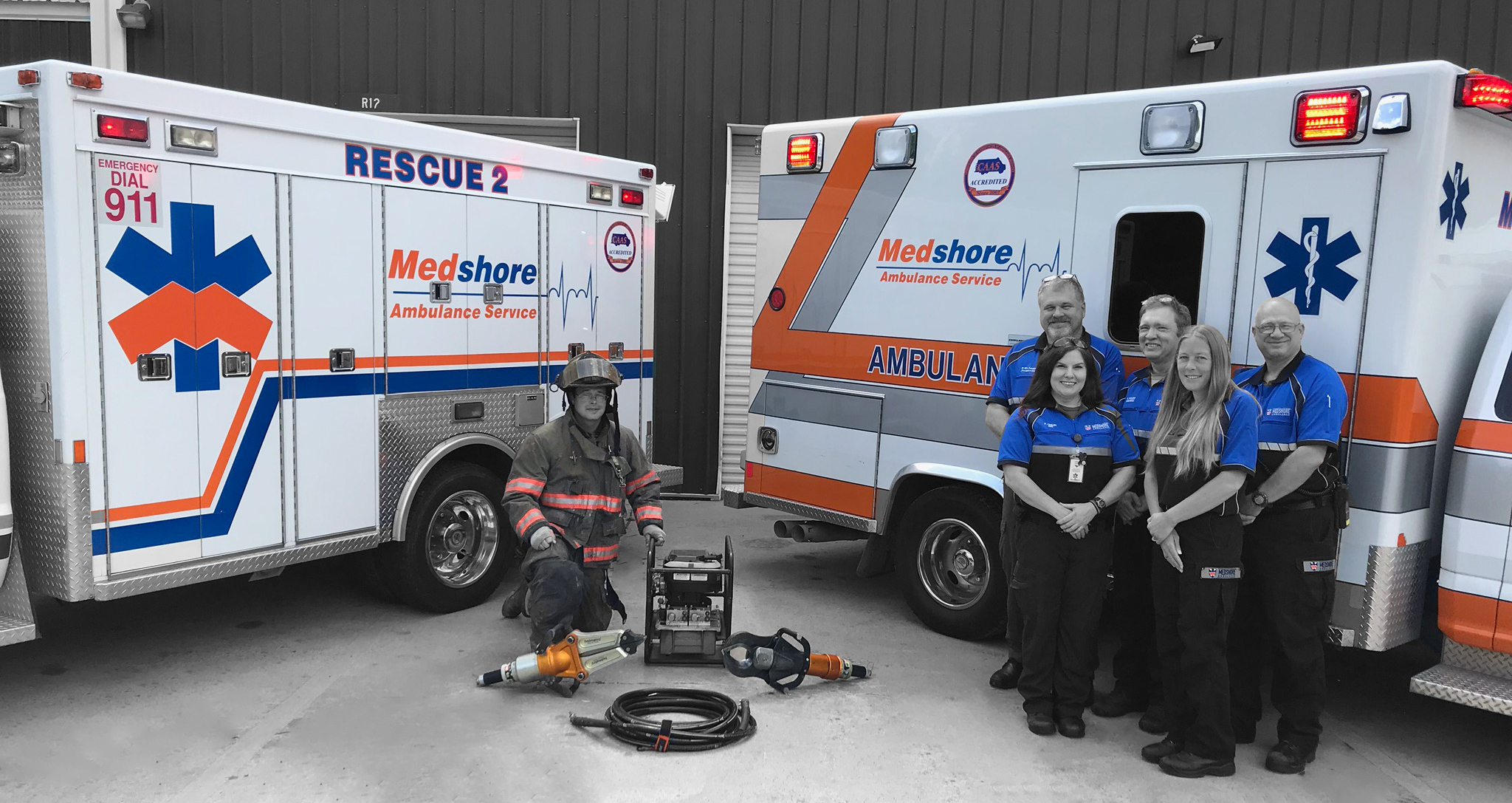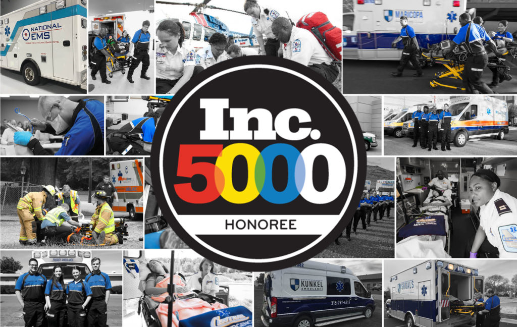 Meet the Priority Ambulance Family of Companies
Priority Ambulance is a dynamic, rapidly growing company with current operations in 13 states. The company has been listed for four consecutive years on the Inc. Magazine's list of the 5000 Fastest-Growing Companies in America. More than half of the company's 610,000 annual patient transports are in response to a public call to 9-1-1, while the balance of our transports originate through requests from health care facilities. Throughout its national service area, approximately 4,100 highly trained paramedics and EMTs staff a fleet of 830 state-of-the-art ambulances and support vehicles with the latest medical equipment and technology.
The Priority Ambulance family of companies has served and built trust in their communities for decades. We believe in the importance of preserving our companies' legacies and cultures by keeping the leadership, company names and brands in place when they join our family. Each local operation is autonomous in its decision-making and is supported with additional capital, resources and expertise from the national leadership team, as well as its sister companies.