Anderson County communities renew 9-1-1 service contract with Medshore Ambulance
October 8, 2018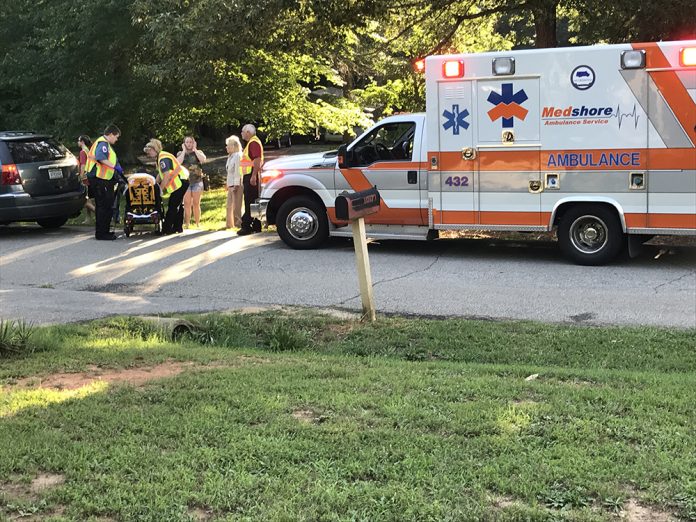 Town of Williamston contracts with Medshore for 9-1-1 service in competitive bid process; Anderson County renews 9-1-1 contract with Medshore for Anderson, Williford and Ebenezer
Medshore Ambulance recently was awarded the 9-1-1 contract for the Town of Williamston within Anderson County following a competitive bid process.
Medshore Ambulance has served the Town of Williamston since 2015 when the company took over operations in an emergency capacity after its previous provider withdrew, leaving the community without ambulance service. Earlier this year, the community developed an RFP to formalize the relationship with its EMS provider through a competitive bid and contracting process. Anderson County selected Medshore as the highest-scoring respondent.
"I am very pleased that, after a competitive selective process, we have been able to enter into an agreement with Medshore to serve the Williamston EMS area for the next several years, and that the community will continue to benefit from Medshore's high standard of service," said County Council Public Safety Committee Chairman Ray Graham. "Our entire EMS operation has greatly improved in recent years under the leadership of EMS Director Steve Kelly, and we will continue to strive for excellence in service delivery across Anderson County."
The announcement comes on the heels of Anderson County renewing its agreement with Medshore Ambulance to provide 9-1-1 service to the county for three years with an option for two one-year extensions. Medshore Ambulance has been the 9-1-1 provider to Anderson for more than 30 years and also serves the communities of Williford and Ebenezer.
"Medshore Ambulance and the Shore family have been a mainstay of the Anderson County community since 1976," said Medshore Ambulance General Manager Josh Shore. "This community is our home, and we are proud to be able to continue to serve our friends, family and neighbors in Anderson County, as well as formalize our service contract with the Town of Williamston. Our local team has provided exceptional patient care and 9-1-1 response to Williamston for the past two years, and we look forward to continuing to serve the community."
The Williamston contract has individual performance standards and requirements. The Williamston contract terms and extensions will follow Anderson County's schedule for EMS contracts. Medshore's new contracts for both Williamston and Anderson began on September 1, 2018.
About Medshore Ambulance Service
Founded in 1976, Medshore Ambulance Service is the largest privately-owned ambulance service in South Carolina and has provided medical transport services to the Palmetto State for more than 40 years. Medshore serves more than 100,000 patients in South Carolina each year with 100 emergency vehicles and 520 employees.
Headquartered in Anderson, South Carolina, Medshore provides medical transport in 17 counties in South Carolina and is the 9-1-1 service provider to Anderson, Barnwell and Chesterfield counties. Medshore is the only ambulance service provider in South Carolina to be accredited by the Commission on Accreditation of Ambulance Services (CAAS), the industry's gold standard of operational excellence. Medshore is a member of the Priority Ambulance national family of companies.