Jason Cooke joins Priority Ambulance's South Carolina leadership team
December 18, 2018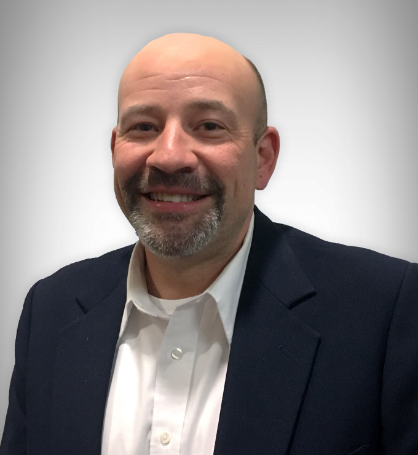 Priority Ambulance is pleased to welcome Jason Cooke to its South Carolina leadership team. Cooke joins Priority Ambulance from McLeod Health, a not-for-profit hospital network serving the twelve counties of northeastern South Carolina.
"Jason knowledge and experience in the health care market in eastern South Carolina is going to be a great asset to our team," said Regional President Steve Blackburn. "His EMS and health care service shows a passion for serving patients and his community. We are glad to add his expertise to our growing family."
In his role at McLeod, Cooke oversaw transportation needs throughout McLeod Health's seven-hospital system. Cooke also served as the EMS Director and Training Officer for the McLeod's critical care ambulance transport program, HeartReach.
As director of AccessHealth, he managed a department within McLeod Health with an annual budget of more than $2.3 million raised primarily through grants and donations. AccessHealth's mission is provide a care coordination network among community partners in the Pee Dee area to effectively and efficiently direct at-risk patients to the right healthcare provider at the right time to achieve a better health outcome.
Cooke has more than 20 years of experience in health care working in both EMS and hospital administration. Cooke was a paramedic in Darlington and Lee counties from 1998 to 2007. He later served as assistant director of Darlington County EMS overseeing 50 EMS personnel.
He has been and continues to be involved in the community. He served as the executive director of the First Response Training Center from 2005 to 2008, where he oversaw 64 instructors teaching thousands of people lifesaving skills each year. Cooke is an Advanced EMT Instructor through the South Carolina Department of Health and Environmental Control. In addition to his EMS duties over the years, Cooke also served as a reserve law enforcement officer in Darlington, the City of Lamar and Sumter County.
Cooke has received various awards for service, including the Lifetime Achievement Award from the Journal of Emergency Medical Services in 2009.
He holds a bachelors' degree from Kaplan University and is currently completing a master's degree in business administration from Regent University.
Priority Ambulance serves more than 400,000 patients annually with approximately 2,800 highly trained paramedics and EMTs staffing a fleet of approximately 500 state-of-the-art vehicles with the latest medical equipment and technology. The fastest-growing ambulance company on the Inc 5000, Priority Ambulance operates in 10 states under trusted local brands providing emergency and non-emergency medical transport services.
Priority Ambulance company partners include Shoals Ambulance in Alabama; Maricopa Ambulance in Arizona; Puckett EMS in Georgia and Southeast Tennessee; Central EMS in Georgia; National EMS in Georgia; Seals Ambulance in Indiana; Kunkel Ambulance in upstate New York; Trans Am Ambulance in western New York and northwestern Pennsylvania; Medshore Ambulance in South Carolina; and Priority Ambulance in east Tennessee. Priority Ambulance also serves Baptist Memorial Health Care facilities in west Tennessee, Mississippi and Arkansas under the Baptist brand. For more information, go to www.priorityambulance.com.