Anderson Police Department officers receive EMT training from Medshore Ambulance, debut donated ambulance for SWAT team
October 27, 2020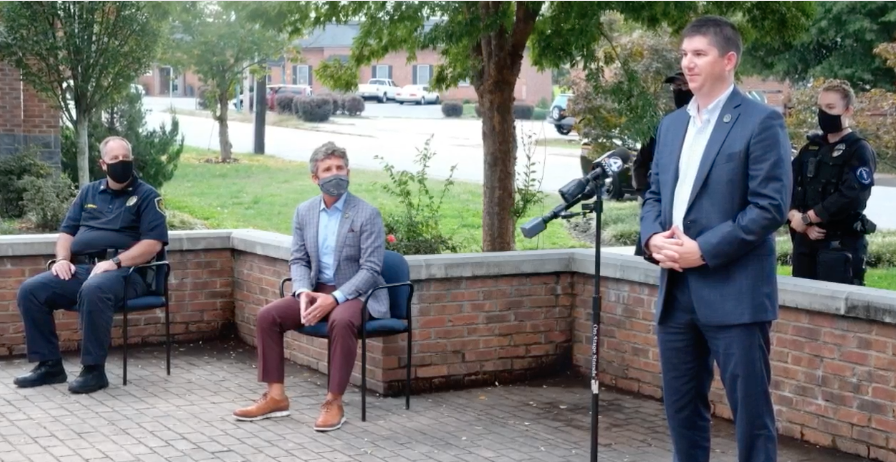 The Anderson Police Department and Medshore Ambulance will host a media event on Tuesday, October 27 at 1:30 p.m. at Medshore's headquarters at 1011 Ella Street, Anderson, to celebrate the new EMT training partnership and debut a new ambulance recently donated by Medshore to the police SWAT team.
The Anderson Police Department and Medshore Ambulance are partnering on a program to train police officers in the neighborhood patrol division as emergency medical technicians (EMTs).
Two police officers are currently enrolled in Medshore Ambulance's EMT Academy, held in partnership with Tri-County Community College. This eight-week program, which began October 1, is the first in the region to extend EMT training to police officers.
Police officers are often the first on the scene or are the only ones on the scene when the area has not yet been cleared or deemed safe for EMS to center. In these cases, police officers who are also trained as EMTs would be able to provide medical care and intervention prior to EMS arrival. Providing additional training to police officers is indicative of Anderson Police Department's commitment to innovation and community-oriented policing.
The EMT Basic course is an eight-week course offered at Medshore Ambulance's headquarters at 1011 Ella Street, with a full-time schedule of classroom and clinical shifts completed on Medshore's Anderson.
Additionally, Medshore Ambulance has donated an ambulance to the Anderson Police Department for its SWAT team, which will be used for medical teams standing by at police scenes and will also be used for community outreach events.