Medshore Ambulance Donates Extrication Equipment to Iva Fire Department
November 2, 2023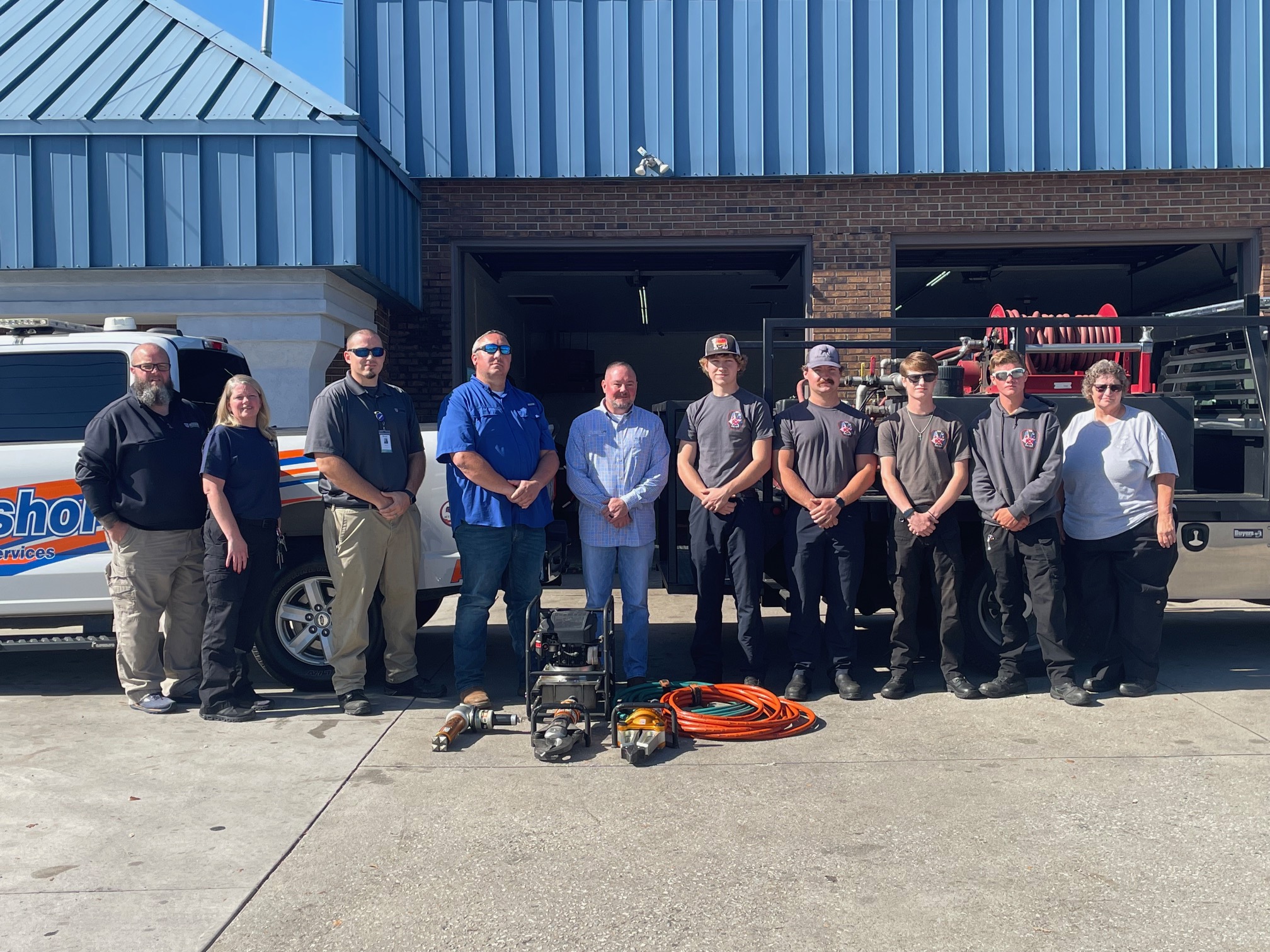 Anderson, SC (Nov. 1, 2023) – Medshore Ambulance, a proud member of the Priority Ambulance family of companies, is pleased to announce its recent donation of essential extrication equipment to the Iva Fire Department. This donation has enabled the Iva Fire Department to replace outdated tools and enhance the safety of local first responders and the community they serve.
"In a volunteer organization such as the Iva Fire Department, financial assistance and donations can be difficult to come by. We often depend on grants and the kindness of others to purchase equipment to better serve our community. I cannot thank the awesome people at Medshore enough for their generous donation of extraction equipment that will be put into service in Rescue 10. The equipment will serve our community for years to come," said Iva Fire Chief Curtis Brickle.
The donated equipment includes:
1 Homaltro Core Spreaders
1 Homaltro Core Cutters
1 Homaltro Core Ram
2 Core Hydraulic Hoses
1 Homaltro Core Hydraulic Pump
"We value our partnership with the Iva Fire Department. The donation underscores the power of community support and collaboration in ensuring the safety and well-being of our communities and our partners who assist in that service," said Jason D. Cooke, MBA, Vice President of Operations for Medshore Ambulance.
About Medshore Ambulance
Medshore Ambulance is headquartered in Anderson, South Carolina, and serves more than 100,000 patients annually with more than 100 ambulances and support vehicles. The company specializes in 911 emergency medical transports, non-emergency service between hospitals and other care facilities, and special event coverage, including community support services. Founded in 1976, Medshore Ambulance is the largest privately-owned ambulance service in South Carolina and is the 911 service provider to Anderson, Barnwell, Bamberg, Sumter, Lexington, and Richland counties. The company employs more than 500 EMTs, paramedics, and support staff. For more information, visit www.medshore.com.
# # #
CONTACTS:
Media:
Sharon Kraun
VP-Communications
404-326-0341
[email protected]
Morgan Szymczyk
Associate Director, Corporate Marketing & Communications
540-940-9423 
[email protected]