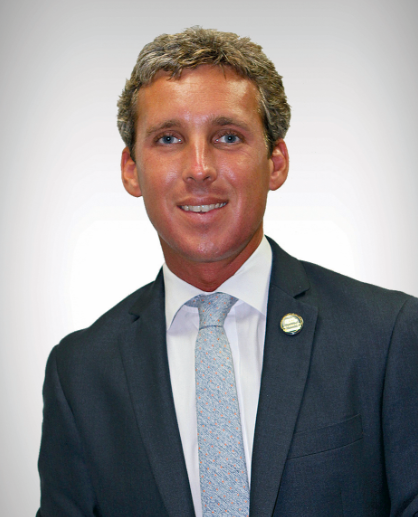 Josh Shore has been working in the EMS industry since he was 16 years old when he first joined his family business, Medshore Ambulance. From his beginnings cleaning and detailing the ambulance units, he advanced through dispatch and field and was promoted to general manager of the company's western region in 2018. In 2021, he transitioned to a new role at Vice President of Strategic Project and Governmental Affairs.
Shore follows Medshore's company philosophy of community involvement and has been a fixture in the Anderson community for years. In addition to his role at Medshore, he also has served as the deputy coroner for the Anderson County Coroner's Office since 2007. He was selected as one of the 2017 "20 Under 40" class members by the Anderson Independent Mail.  He also served on the Upstate Senior Network Group and the Upstate Champions' Committee, as well as currently serves on the Tri-County Tech College Paramedic Advisory Board.
During the years at Medshore, he focused on modernization of the agency and creating opportunities for the younger generation in EMS. In 2015, he began a logistic department in the Anderson operations, which developed strategies to improve efficiencies in staffing and supplies management. This allowed teenagers to work in the logistics department giving them the opportunity to learn more about EMS while creating cost efficiencies to the company. This program has produced EMTs that are now working on the ambulances.
Shore holds a bachelor's degree in emergency management this spring at Anderson University. In 2013, Shore completed the Ambulance Service Manager Certification from Fitch & Associates, the leading management training program for the EMS industry.